1990 NBA HOOPS COLLECT-A-BOOK Series1 (12) CARD SET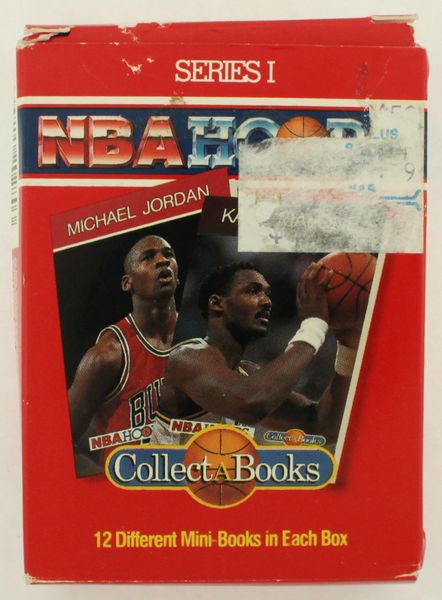 1990 NBA HOOPS COLLECT-A-BOOK Series1 (12) CARD SET
NBA Hoops Collect a Book - 1990 Series 3
12 Player Books
Football fans and collectors will enjoy this Collect-A-Books Premier Edition as they contain a wealth of information about some of the league's most popular players.
The box contains 12 books with each book devoted to a single player. In each book there are 8 full pages of photos, stats, player's bio, and tons of other information.
Books measure approximately 3 1/2"H x 2 1/2"W.
NBA Hoops
Collect a Book
1990
Premier Edition
12 Hot Players
Each Book Contains 8 Full Pages of Photos & Facts
The box contains books of facts, figures and photos on 12 of the hottest NBA players
Series 1
Sam Bowie
Tom Chambers
Clyde Drexler
Michael Jordan – (MISSING)
Karl Malone – (MISSING)
Kevin McHale
Reggie Miller
Mark Price
Mitch Richmond
Doc Rivers
Rony Seikaly
Wayman Tisdale
Very Good Condition
See Photos! They are of exactly what you will receive