Half Past Dead (DVD, 2002)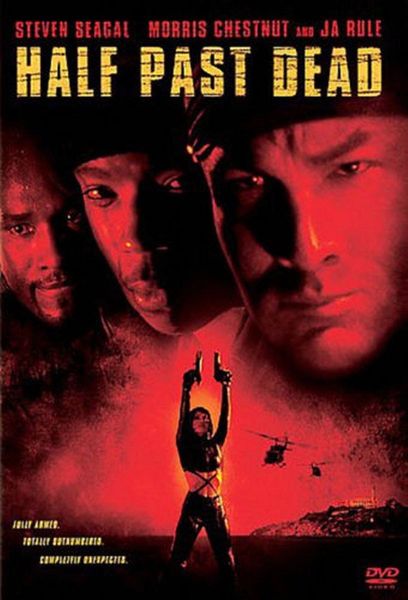 Half Past Dead (DVD, 2002)
Item specifics
Condition:
Genre:

Action/Adventure

Rating:

PG-13

Leading Role:

Morris Chestnut, Steven Seagal, Ja Rule

Sub-Genre:

Martial Arts

Director:

Don Michael Paul

Edition:

Full Screen,Widescreen

Format:

DVD

Region Code:

DVD: 1

Release Date:

03/04/2003

UPC:

043396087842
Detailed item info
An undercover FBI agent, Sascha Petrosevitch (Steven Seagal), takes bullets for his buddy, Nick Frazier (Ja Rule). Nick figures Sascha for dead until the two are reunited again on duty at New Alcatraz (a hellish, high-tech version of the now-defunct prison). At New Alcatraz, criminal mastermind Lester (Bruce Weitz) is set to be executed. Lester knows the whereabouts of a fortune in gold, but isn't talking. With only hours to live, Lester takes a meeting with Sascha, just as corrupt prison official Donny (Morris Chestnut) and his gang (including Nia Peebles) raid New Alcatraz by helicopter and take Lester and a Supreme Court justice hostage. Highly energetic action scenes pay respect to the films of John Woo, and director Don Michael Paul makes many tasteful choices in the film's editing and music.


Product Details
Number of Discs: 1
Rating: PG-13 (MPAA)
Film Country: USA
Features: Letterboxed
Sound: Stereo Sound
UPC: 043396087842
Additional Details
Genre:
Action/Adventure
Format:
DVD
"...Paul directs with confidence..."
Sight and Sound - Jonathan Barnes (07/01/2003)


Portions of this page Copyright 1981 - 2014 Muze Inc.

All rights reserved.