The Chronicles of Narnia: The Lion, The Witch, and the Wardrobe (DVD, 2006,Full Screen)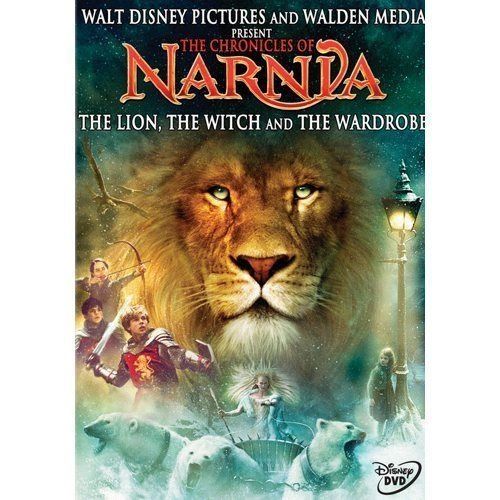 The Chronicles of Narnia: The Lion, The Witch, and the Wardrobe (DVD, 2006,Full Screen)
Item specifics
| | | | |
| --- | --- | --- | --- |
| Condition: | | Genre: | Action/Adventure |
| Format: | DVD | Leading Role: | James McAvoy, Jim Broadbent, Tilda Swinton |
| Release Date: | 04/04/2006 | Director: | Andrew Adamson |
| Rating: | PG | UPC: | 786936292930 |
Detailed item info
Director Andrew Adamson gives a new dimension to C.S. Lewis's enchanting story with this long-awaited Disney adaptation. As the story begins, Mrs. Pevensie--in order to keep her children safe during World War II--sends Lucy (Georgie Henley), Edmond (Skandar Keynes), Susan (Anna Popplewell), and Peter (William Moseley) off to stay at a professor's country estate. Away from London and under the care of a strict housekeeper, they are instructed to stick to themselves and stay out of trouble. But when an innocent game of hide-and-seek leads young Lucy to a spare room containing a large wardrobe, she discovers something that will change their lives forever. Inside the wardrobe there is a world frosted with ice and filled with magical beings. Known as Narnia, the land is stuck in eternal winter at the hands of the cruel White Witch, played with great force by the pale, strong-featured Tilda Swinton. When she steps back into reality, Lucy struggles to convince her skeptical siblings of the things she's seen. After much disbelief, the others finally enter the world as well, learning that the creatures of Narnia have long been waiting for humans like themselves to appear and break the witch's spell. But in order to be of any help to the lovable talking beavers, fawns, foxes, and centaurs that they meet, the four will have to face betrayal by one of their own as Edmond cracks under the witch's tempting offer of unlimited Turkish Delights. Under the leadership of the great lion Aslan (voice of Liam Neeson), can Lucy, Edmond, Susan, and the oldest, Peter, prove themselves heroes in the ultimate battle of good vs. evil? High-budget special effects, impressive performances by the film's young newcomers, and beautiful set design move this film far beyond previous television adaptations.


Product Details
Edition: English, French, Spanish DVD Widescreen
Number of Discs: 1
Rating: PG (MPAA)
Film Country: USA
UPC: 786936292930
Additional Details
Genre:
Action/Adventure
Format:
DVD
Display Format:
English, French, Spanish DVD Widescreen
"[The film] remains remarkably faithful to Lewis' story, and the innocence of his passion begins to shine through. It's there, most spectacularly, in Aslan, the lion-king messiah." -- Grade: B
Entertainment Weekly - Owen Gleiberman (12/16/2005)

"[T]he spirit of the book is very much intact....[The film uses] available technology to capture both the mythic power of Lewis's tale and, even better, its charm."
New York Times - Manohla Dargis (12/09/2005)

"Its epic scope and elaborate battles will raise comparisons with Peter Jackson's adaptation of J.R.R. Tolkien's trilogy..."
USA Today - Claudia Puig (12/09/2005)

"[Swinton] is magisterially wonderful as the witch-queen of Narnia."
Sight and Sound - Kim Newman (02/01/2006)

3.5 stars out of 4 -- "[W]e get dazzling special effects, battle sequences, and a menagerie of cool creatures."
Premiere - Premiere Staff (05/01/2006)


Portions of this page Copyright 1981 - 2014 Muze Inc.

All rights reserved.