Treasure n tha Hood (2005)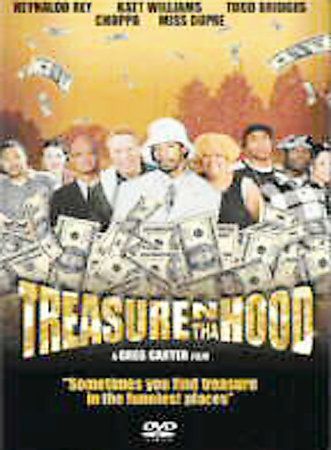 Treasure n tha Hood (2005)
Detailed item info
A modern day pirate movie, complete with hidden treasure and clues to its whereabouts, unfolds in genial urban comedy TREASURE N THA HOOD. History dictates that two men stole a million dollars in cash and jewels in the early '80s, burying them beneath a deserted factory before they both met an untimely ending. Since then the area has been renovated, and a brand new housing development built upon the former plot of the run down factory. But when street-smart Deion (Andrae Noel) believes he has found some vital signs as to where the treasure is located, a good-old fashioned comedic romp ensues, with the entire neighborhood caught up in a search for the missing loot.


Product Details
Number of Discs: 1
Rating: Not Rated
Film Country: USA
UPC: 085365620025
Additional Details
Genre:
Comedies
Format:
DVD
Region:
Region [unknown]
Portions of this page Copyright 1981 - 2014 Muze Inc.

All rights reserved.