Zoo York ZY1272/S60-13 Mens Watch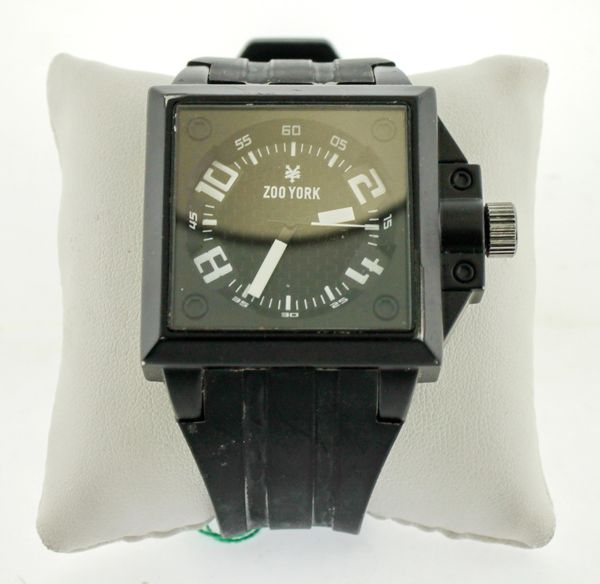 Zoo York ZY1272/S60-13 Mens Watch
Brand: Zoo York
Model Number: ZY1272/S60-13
Material: Stainless Steel
Band Color: Rubber Black Band
Dial Color: Black

The watch case is stainless steel.
The crystal is in good condition.
It has the original band that shows normal ware.
The watch is keeping good time.
It is pre-owned and in good condition.